Bekijk onze
laatste
projecten en
leveringen!
Specialisten in geluiddemping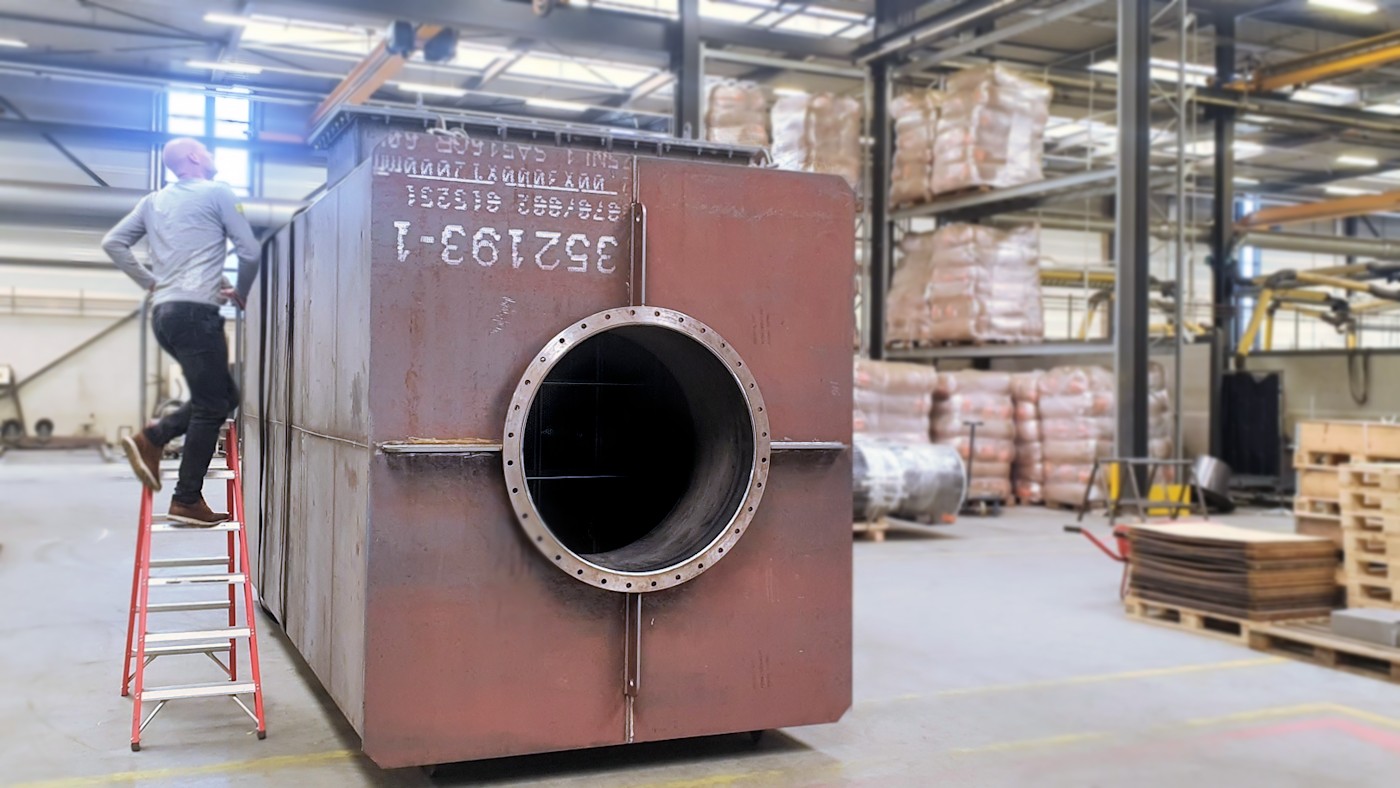 low speed engine After treatment
Implementing low speed engine after treatment systems as refit application is a real challenge. But also a huge opportunity in greening existing vessels. Together with our partner for SCR systems we have developped a combined SCR, silencer and spark arrester unit that can replace existing combined silencers with spark arrester units as commonly installed on large commercial and seagoing vessels. Highest levels of Nox reduction combined with a certified spark arrester and noise reduction. The unit on the pic, 2 pieces total, will be installed on the 2 nearly 8000 kW main engines of a large seagoing vessel. A great project!